---
Grove - 溫濕度傳感器(SHT31)
原始網址: https://www.seeedstudio.com/Grove---Temperature%26Humidity-Sensor-%28SHT31%29-p-2655.html
描述
當我們談論環境傳感器時,我們總是希望它是準確的,而且易於使用。現在,我們已經有了一個非常好的傳感器模塊,它具有 Grove - 溫度和濕度傳感器(SHT31) 。
SHT31 傳感器可能是您能找到的最精確,最高精度的濕度傳感器,因為它只能以±2%的誤差獲得相對濕度。另一方面,它在溫度測量方面也具有出色的性能,您可以在極端條件下使用它,例如-40 度或 125 度,並且仍然保持±0.3 度的精度。
如果您熟悉我們的 Grove 系統 ,您應該知道如何輕鬆開始使用 GROVE 前綴的模塊。我們將其設計為 Grove 模塊,因此您不需要任何麵包板,網格或焊接來使其工作。
如果您的開發板是 Seeeduino ,只需將它連接到 I2C 端口並下載幾行代碼,然後您就可以開始使用了!
特徵
高精度,溫度精度±0.3°C,濕度精度±2%

易於使用的 Grove 兼容界面
文件
注意
由於傳感器對環境條件非常敏感,請勿用手指觸摸它,否則可能會損壞它。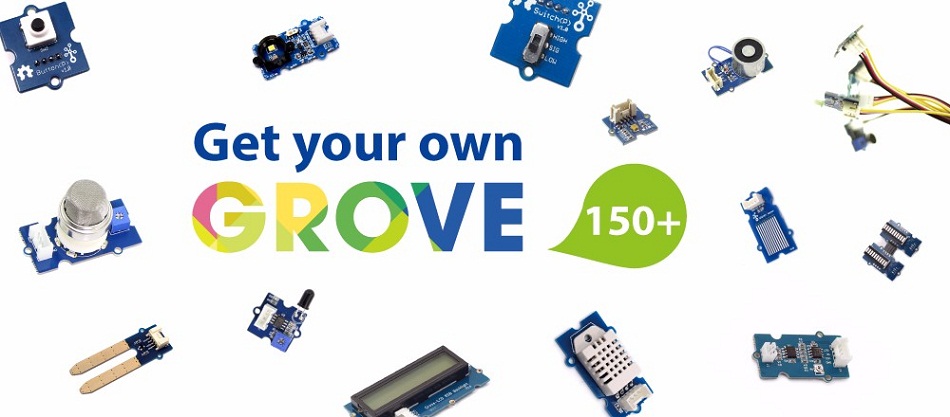 ---
技術細節
外形尺寸
89 毫米 x 140 毫米 x 7.5 毫米
重量
GW 4g
電池
排除
電源電壓
5V 或 3.3V
目前的消費
100 uA
溫度測量:
範圍
-40°C 至 125°C
準確性
±0.3
濕度準確度
±2%
通信接口
I2C
外形尺寸
20 毫米 x 40 毫米
零件清單
| | |
| --- | --- |
| Grove - 溫濕度傳感器(SHT31) | 1 |
| Grove 電纜 | 1 |
文件
Description
When we are talking about environmental sensors, we always want it to be accurate, and also easy-to-use. Now, we've got a really fine sensor module that has both, the Grove - Temperature&Humidity Sensor (SHT31).
The SHT31 sensor could be the finest and highest-accuracy humidity sensor you can find, as it can acquire the relative humidity at only ±2% error. On the other side it  also features an excellent performance in terms of temperature measurement, you can use it in some extreme conditions, like -40 degree or 125 degree, and it still keeps an accuracy of ±0.3 degree.
If you are familiar with our Grove system, you should be aware of how easy it is to get started with such a module that has a GROVE prefix. We design it as a Grove module so you don't need any bread-boarding, meshing or soldering to make it work.
If your development board is a Seeeduino, simply connect it to the I2C port and download a few line of code, then you are ready to roll!
Features
High accuracy, ±0.3 °C accuracy for temperature and ±2% for humidity

Easy-to-use Grove Compatible Interface
For projects that you would like to share with the community, please visit Recipe.
NOTE
As the sensor is quite sensitive to the environmental conditions, please DO NOT touch it with your fingers as you might damage it.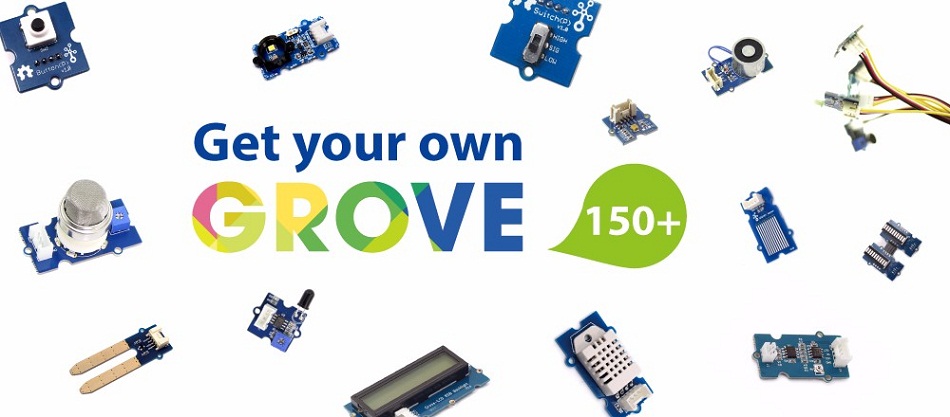 ---
Technical Details
Dimensions
89mm x 140mm x 7.5mm
Weight
G.W 4g    
Battery
Exclude
Supply Voltage
5V or 3.3V
Current Consumption
100 uA
Temperature Measurement:
Range
-40°C to 125°C
Accuracy
±0.3
Humidity Accuracy
±2%
Communication Interface
I2C
Dimensions
20mm x 40mm
Part List
| | |
| --- | --- |
| Grove - Temperature&Humidity Sensor (SHT31) | 1 |
| Grove Cable | 1 |
---